Name: Ya Pear
Main origin: HeBei Province, China
weight : 200--300gram
Character: Ellipse shape with milk yellow and a bit white colour.Its flesh texture is tender with white colour.The juice is affluent,tastes sweet and a little acid with fragrance.Sugar content is about 11%.The average fruit weight is 200 to 300 gram.
Available period: The whole year
Package: TianBo brand and BiBo brand,in carton,cell packing,each pear with tissue paper and one white net.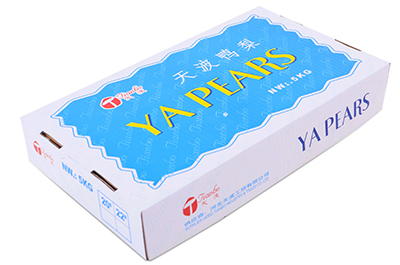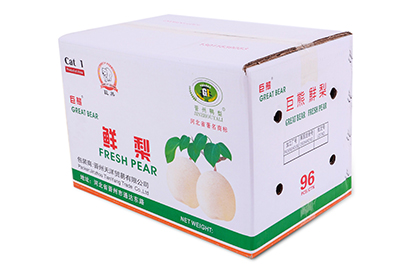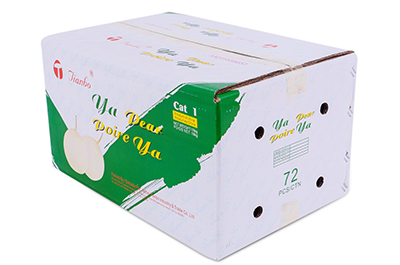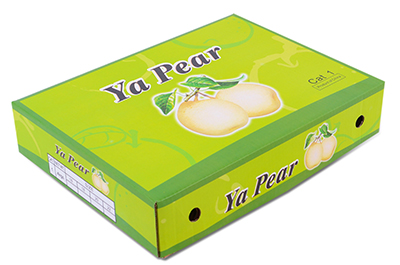 Entered market: The United States,Canada,New Zealand,Holland,England, France,Germany,Italy,India,Bengal,SriLanka,Singapore,Malaysia, Indonesia,Philippines,Thailand,Brunei.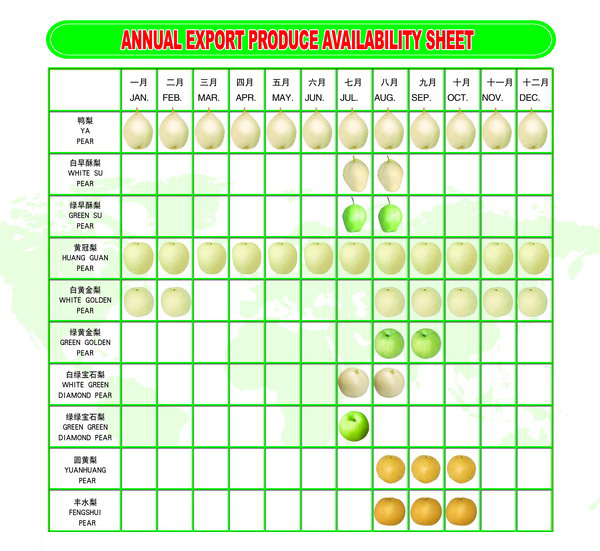 | | | | |
| --- | --- | --- | --- |
| Asia-Pacific | Australia | Sydney | 20-27 |
| | | Brisbane | 20-27 |
| | | Melbourne | 20-27 |
| | New Zealand | Auckland | 22-27 |
| | Bangladesh | Chittagong | 20-24 |
| | India | Bombay | 23-25 |
| | | Nava Shiva | 23-25 |
| | Indonesia | Jakarta | 12-17 |
| | | Belawan | 13-17 |
| | | Surabaya | 13-17 |
| | Malaysia | Kelang | 9-14 |
| | | Penang | 10-14 |
| | | Pasir Gudang | 11-15 |
| | | Kuching | 14-17 |
| | | Sibu | 14-17 |
| | | Kota Kinabaru | 17-21 |
| | | Sandakan | 17-21 |
| | Philippines | Manila N & S Harbor | 10-12 |
| | Singapore | Singapore | 8-11 |
| | Sri Lanka | Colombo | 14-20 |
| | Thailand | Bangkok | 12-15 |
| | | Laem Chabang | 12-15 |
| Europe | United Kingdom | Southampton | 28-30 |
| | | Flixstowe | 28-30 |
| | Belgium | Antwerp | 28-30 |
| | France | Le Havre | 28-30 |
| | Germany | Hamburg | 28-30 |
| | Netherlands | Rotterdam | 28-30 |
| | Russia | St. Petersburg | 38-42 |
| | Sweden | Stockholm | 34-42 |
| N. America | USA | New York | 26-33 |
| | | Long Beach | 20-28 |
| | | Oakland | 20-28 |
| | Canada | Vancouver | 20-28 |
| | | Toronto | 24-30 |
| Middle-East | Kuwait | Kuwait | 22-26 |
| | Saudi Arabia | Dammam | 22-26 |
| | | Jeddah | 22-26 |
| | United Arab Emirates | Dubai | 22-26 |
| Africa | Morocco | Casablanca | 24-32 |